Do you want a luxury dining experience? Are you curious where the locals eat when they leave their Kailua Kona homes? This gorgeous part of Hawaii, right on the water, is home to some incredible restaurants. Kailua Kona real estate is incredibly desirable right now, and the influx of residents wanting to live on the water is also bringing out new and exciting chefs and restaurants.
It doesn't matter if you're visiting for a long weekend or you're looking at Kailua Kona homes to call your own, these are the best restaurants in the area to try according to real estate experts the
Ellison Team
.
Umekes Fish Market Bar and Grill
74-5599 Pawai Pl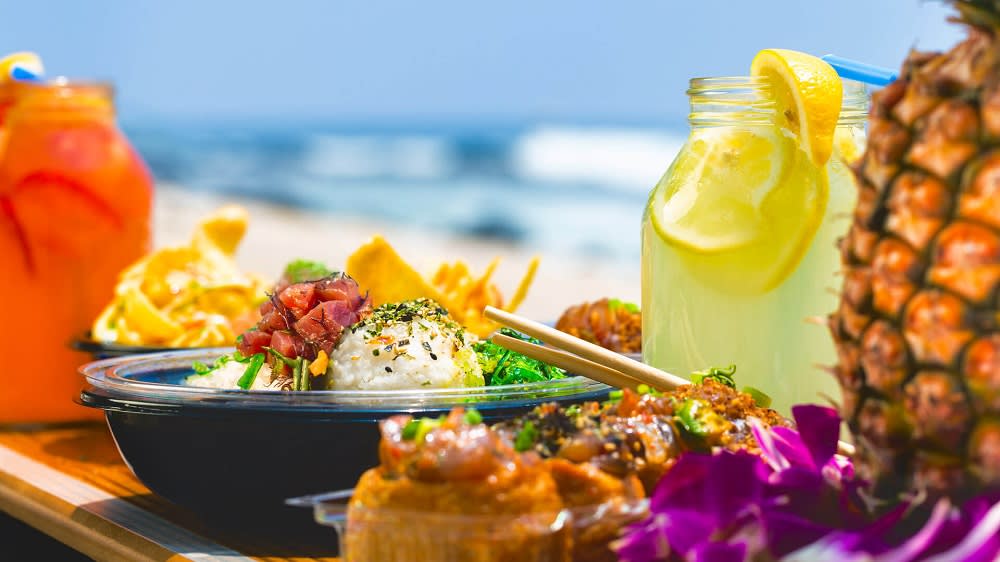 Photo courtesy of Umekes Fish Market Bar and Grill
When you think of Hawaiian cuisine, you often think of sushi rice, poke bowls, and a lot of fresh seafood.
Umekes Fish Market Bar and Grill
has all of those things, and a lot more. The menu, and setting, are unpretentious, so it's perfect for a stop for lunch after a hike, the beach, or a long morning of looking at Kailua Kona homes.
The poke flight is just what it sounds like, a selection of the best poke they have, and a great way to sample the culture and food. The nachos are incredible as well, made from wonton chips and tips with garlic aioli and unagi glaze. You can't go wrong with
anything on the menu
.
Kalikala Cuisine
75-5695 Alii Dr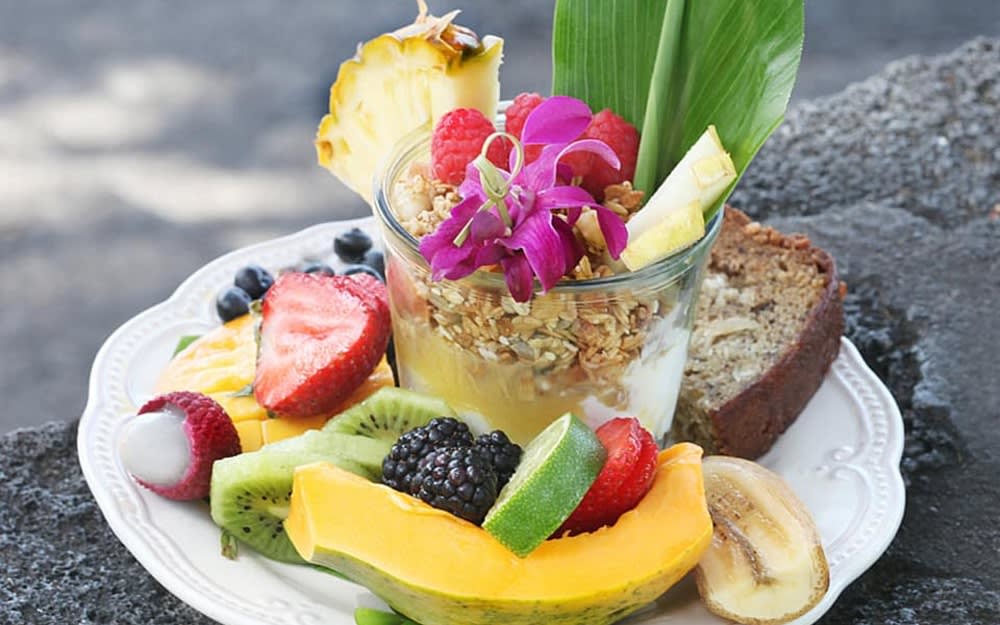 Photo courtesy of Kalikala Cuisine
If you're searching for a great breakfast or lunch right on the water,
Kalikala Cuisine
is a great spot near most of Kailua Kona's real estate. Locals call it a 'hidden gem,' but it's really just a great place to stop in for a relaxing, easy meal. Everything is fresh, and the menu is full of local favorites and staple items for those that live nearby in Kailua Kona homes. It's also right by the Marriott so if you're staying nearby, this is a
must
for breakfast.
The Tropical Huevos Rancheros are what all the reviews rave about, a local take with fresh Hawaiian pineapple salsa, served with rice. It can get busy for brunch on Sunday, but it's well worth the wait.
Krua Thai Cuisine
75-5705 Kuakini Highway
If you want something different from classic Hawaiian dishes every once in a while,
Krua Thai
is an excellent place to stop. The menu is full of authentic Thai favorites, as well as the plates you might typically expect from a Thai restaurant in the United States.
Reviews say the best things on the menu are the pad thai, tom yum soup, and curry options. There are also numerous vegetarian options on the menu and plenty of variety.
Killer Tacos
74-5483 Kaiwi Street # A145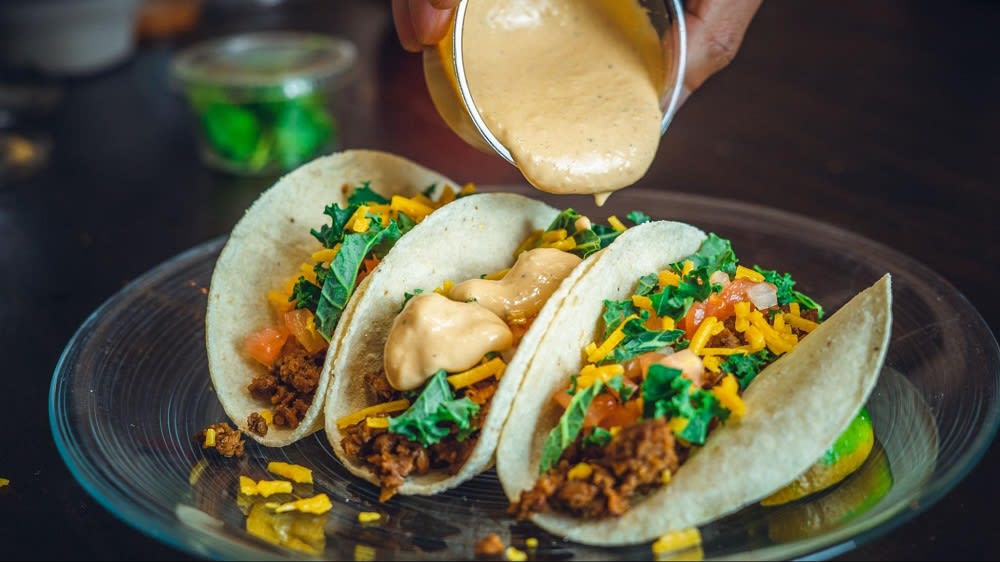 Killer Tacos
has been a local favorite for a long time now and gained popularity due to the generous portion sizes, interesting menu, and ease of access. Killer Tacos is technically a chain, but that doesn't mean it's not worthy of the spot on our list.
This is a fast food sit-down hybrid, so don't expect white linens. If you're in a rush and you need a great meal or are craving a burrito with a Hawaiian twist, Killer Tacos is the best stop for you, close to Kailua Kona homes and just a few blocks from the beach.
Big Island Grill
75-5702 Kuakini Highway
Have you heard of loco moco? This homey Hawaiian favorite is basically a hamburger over rice, with dark gravy and eggs. It's a breakfast staple not just in Kailua Kona but all of Hawaii. Reviews say that
Big Island Grill
has the best breakfast menu on the island, and that includes the loco moco. There are also great pancakes, excellent omelets, and fresh fruit bowls on the menu.
Lunch is just as good, with sandwiches, Korean-style fried chicken, and slow-roasted pork. This spot is only open from 8 a.m. to 2 p.m. each day, so make sure to schedule a time to drop by and try it out.
Quinn's Almost by the Sea
75-5655 Palani Road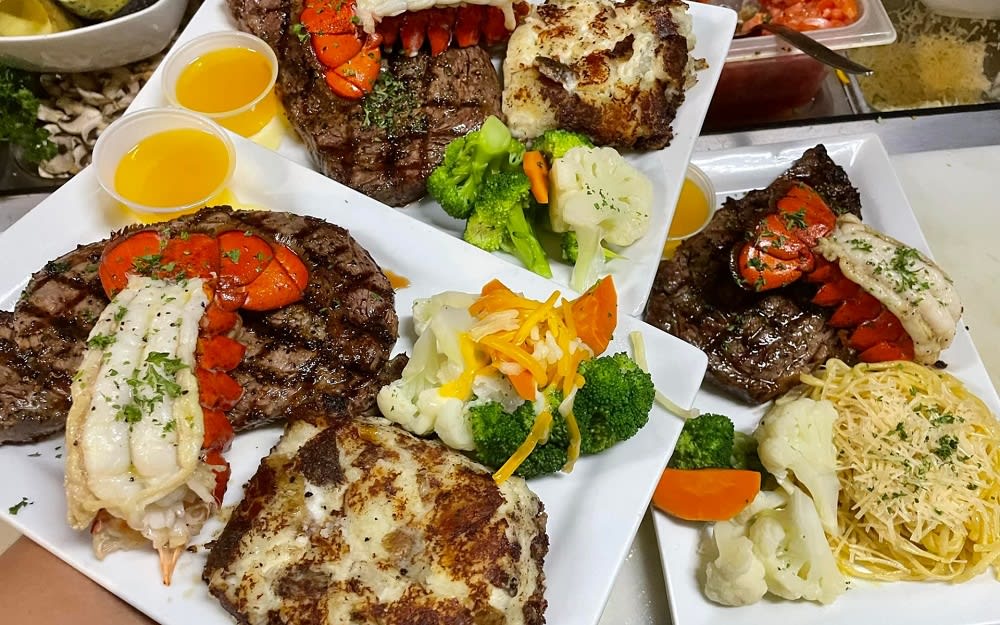 Photo courtesy of Quinn's Almost by the Sea
Don't let the name fool you
,
Quinn's Almost by the Sea
is
on the water. The ono, ahi, and Mahi Mahi on the menu are locally sourced, all the time. Quinn's also has an extensive bar and a full menu with some classic dishes. This is an easy, low-key restaurant to stop in after a long day and sample some Hawaiian favorites.
Huggo's
75-5828 Kahakai Road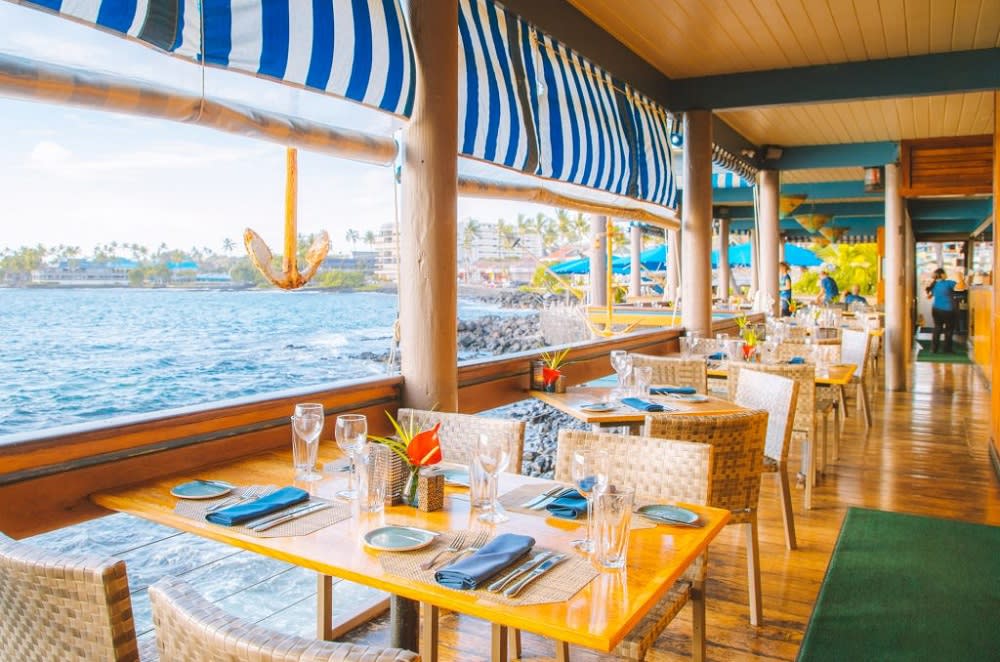 Photo courtesy of Huggo's
Looking for something a little more upscale? If you want a great date or a place to celebrate after closing on your Kailua Kona real estate,
Huggo's
is a great choice. This restaurant is right by the water, so the views are amazing, and it serves fresh seafood, great pasta dishes, and has a great bar. Swing by in the evenings for dinner and the sunset, which is spectacular.
Bonus: On The Rocks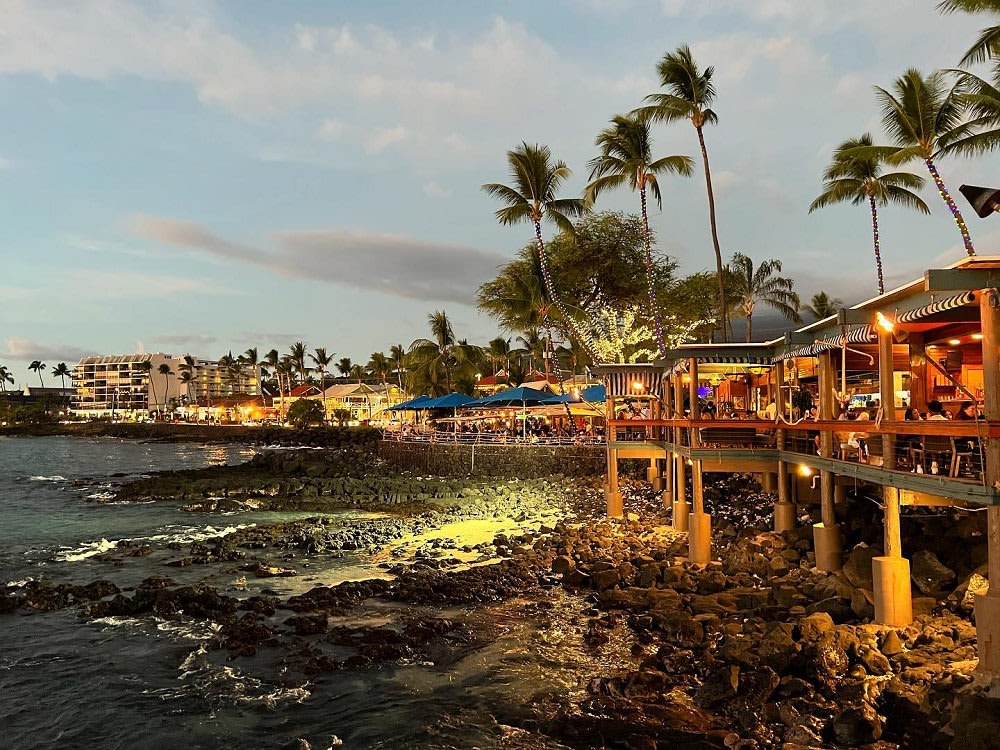 Photo courtesy of Huggo's On The Rocks
If you're at Huggo's but you're not looking for a full meal,
On The Rocks
is the outdoor lounge technically attached to Huggo's, but separate. This outdoor lounge has a great water view, live music regularly, a small menu of bar snacks, and a full bar. Not technically a restaurant, On The Rocks doesn't fully count for this list, but we would be remiss not to mention it.
Thinking about moving to Hawaii?
Are you here not because you're visiting Hawaii and you are looking at Kailua Kona real estate to call your own? From being close to the beach to near some amazing food, there are a lot of benefits to Kailua Kona and the area.
When you're ready to turn your Hawaii daydreams into actual reality, reach out to the
Ellison Team
. With more than 80 years of combined experience in real estate, this team has helped literally thousands of clients hit their goals. They work with the best Kailua Kona homes on the market and can help make your dreams come true when it comes to buying a home in Hawaii.